Everything we do is for you, the customer. We ask questions, get your ideas, and make suggestions. When you can not visualize what something will look like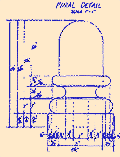 (moldings, trim, mantels, doors, stairs, even house plans), we can/will draft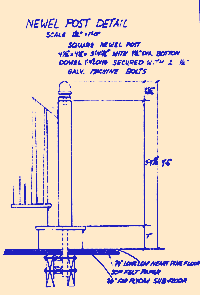 drawings for you. Here are a few examples of drawings. Each is labeled for those not understanding what molding profiles, sections, or plans are. The sizing has been changed to accommodate page size.
Custom work is an exact procedure; therefore, drafting has to be exact. If the measurements are not exact then what is being made from wood will not fit. A fraction of an inch off can mean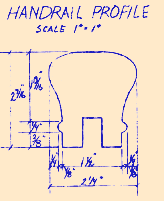 a crack or gap in an area (caulk is not the answer). Most people are in a hurry. Instant gratification is what is understood today. Go to a store, pick any old thing off the shelf, and install it. It doesn't matter if every Tom, Dick, Harry, or Jane has the same thing. People do not worry about the craftsmanship, but they should. I want it now is the mentality.
Instant gratification does not happen in custom work. The gratification comes with the completed work being for the individual and precise. This all takes time, from the ideas to the drafting and then making what is wanted in wood.
Individualized custom work is worth waiting for.
[Home] [Services] [Craftsmanship] [Wood] [Gallery] [Reclaimed] [Contact]