Custom woodworker makes tongs that reach down to the mollusk beds and pull the oysters out.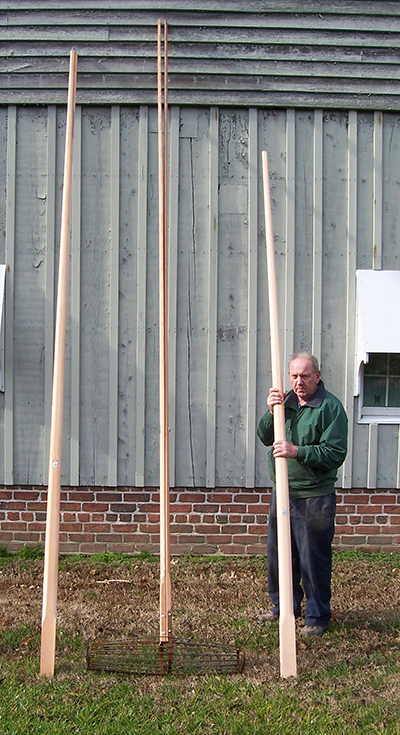 James Harvey, a custom woodworker in the tiny town of Bozman, Maryland on the Eastern Shore, has been making long smooth shafts since 1984. When an elderly local tong maker died, James decided he would put his hand to making the shafts for the local people who asked.
Watermen have been asking ever since and come from as far as Rock Hall, Deal Island the Western Shore Maryland, Smith Island, and Virginia, he has even sent some tongs to Louisiana on occasion.
The distance does not make a difference but the way they are made does, they have to be smooth to the hand. James runs his hand down each one as he is making them. Each pair has to come from the same board - that is the secret. Once the two halves are placed together, pinned and fitted with heads or rakes they are finished.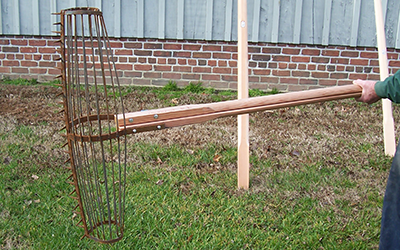 The shafts James makes are of Fir and should last a good while, if taken care of. The most important thing is to keep them out of the sun when not in use. Shafts are sold by the foot and come in Nippers 7' to 10' and Shafts from 8' to 24' in length.
Shaft tonging is an art, and it is also hard work for those who practice it today. Tongers work an early long day and are allowed 15 bushels a man or 30 bushels a boat.
[Home] [Services] [Craftsmanship] [Wood] [Gallery] [Reclaimed] [Contact]